news category All News created 22 January 2020
January 2020 Newsletter
MPG Awards Tickets Are On Sale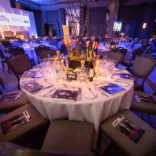 The 12th annual MPG Awards 2020 takes place on the 27th February at Grosvenor House Hotel in London. If you wish to attend our fantastic annual awards ceremony you can buy tickets here, with discounts available for Full members. Hurry, because tickets are selling fast!
The shortlist this year includes Cam Blackwood (Jack Savoretti, George Ezra) Dan Carey (Kylie Minogue, Kate Tempest), Nigel Godrich (Thom Yorke) & Ben Baptie (Rex Orange County, Connie Constance) for UK Producer Of The Year and a whole host of other talent across 16 categories! Click here to view the full Shortlist.
---
Antelope Audio Event (Full Members Only)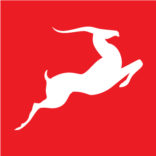 The MPG in conjunction with Antelope Audio is hosting a demonstration on 4th February of their premium pro audio product range at the Puzzle Factory Studios. As well as a run through the pro audio product line by Antelope Audio's UK Ambassador Nik Georgiev, you will be able to hear various recordings made with the Antelope Audio Edge and Verge modelling mics and audio interfaces.
As a bonus for MPG Full members, Antelope Audio will be GIVING AWAY 20 Verge small diaphragm modelling mics for the first 20 members to register and turn up* and 2 Edge Solo large diaphragm modelling mics through raffle draw for attendees**.  Make sure you're there to be a part of it.
MPG Full Members get a 20% discount on all Antelope hardware as part of their regular benefit but will get a further 10% if they order anything at the event. That makes a total discount of 30% on the night!
For further details of this event and to secure your place, visit the event page here. (login required)
---
AIM Connected – Special Discount for MPG Full and Associate Members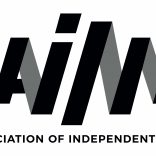 Our friends at AIM have announced their 2020 flagship annual conference (also on 4th February), uniting the themes of business, tech and people within one jam-packed day of programming at Kings Place, London. This year, the event is going totally panel-less, replacing the format with quick-fire, TED style 'Strong Opinions' presentations, case studies, workshops and speed networking sessions.
Building on the popularity of case studies at the first AIM Connected, which included a mobbed deep dive into breaking the top 10 with IDLES from Partisan Records, the format returns this year with blow-by-blow accounts on how some of the biggest independent success stories were achieved this year. Manchester-based label Scruff of the Neck, who picked up Best Small Label at this year's AIM Awards, are the first case study to be announced this year.
Some of the world's leading music service companies will deliver interactive workshops, giving attendees a chance to meet key contacts, and empower and grow their businesses. Deezer, Bandcamp, Leaf Grow and PPL are all holding sessions, with more to be confirmed.
One-on-one speed networking sessions will be taking place throughout the event giving attendees the chance to network with experts from across the industry in the sessions covering the following sectors; PR, profile & influencers, digital marketers, playlisters & pluggers, and physical.
MPG Full & Associate Members are entitled to discounted tickets!
This discount reduces the full ticket cost of £234 to £163.80, a saving of 30%.
Visit the event page here. (login required)
---
Shared Parental Leave and Freedom of Movement for Music Industry – Progress in Parliament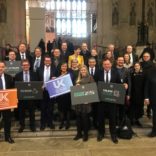 MPG Executive Director, Olga FitzRoy, together with UK Music members, yesterday attended a Westminster Hall debate in parliament where the a number of issues relating to the music industry were discussed.
Chair of the Music APPG, Conor McGinn MP, who opened the debate, thanked Olga for here work to get shared parental leave for the self-employed, which was featured in both the Labour and Lib Dem manifestos at the General Election. Shadow Culture Minister, Kevin Brennan MP, summing up the debate, also thanked Olga for her work on this, and Culture Minister, Nigel Adams MP, responding for the government, said "We are not ruling out further support for self-employed parents and the evaluation of shared parental leave is ongoing. We will report on that and publish the Government response to the consultation in due course."
Another issue that affects our members is freedom of movement for musicians and those working in music post-brexit, and the Minister also stressed the Government's determination to support freedom of movement for the music industry. "Touring is absolutely the lifeblood of the industry. We recognise the importance of the continued ease of movement of musicians, equipment, merchandise once we have left the EU. "Visa rules for artists performing in the EU will not change until the implementation period ends in December 2020. It's absolutely essential that free movement for artists is protected post-2020."
---
MPG Member Benefits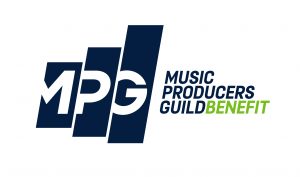 Remember, that as an MPG full member you get at least 20% discount on a huge range of equipment including FXpansion, PMC speakers, Neve and many more. Click here for the full list.
If you are a Full Member and know somebody intersted in joining, remember you can receive a £20 discount on both their signup fee and your next membership renewal as part of the MPG's "Refer a Friend" scheme! Full details can be found on the benefits page. And of course feel free to forward this newsletter on to anyone thinking of joining.
Until Next time,
the MPG Team