news category General News created 5 March 2020
March 2020 Newsletter
MPG Awards
On Thursday 27th the annual MPG Awards took place with big names from across the music industry coming together to celebrate the best musical talent of 2020. A huge thank you to everyone involved and congratulations to all the winners and nominees!
Click here for a full list of the winners
Click here to view all photos from the night
---
Antelope Event @ The Puzzle Factory
Last month the MPG hosted an evening led by Antelope Brand Ambassador Nik Georgiev, which provided an overview of Antelope audio products. Nik played some studio recording made with the Verge and Edge modelling mics which enables modelling of some of the world's top vintage mics. He also talked a little about their high end audio interfaces such as the Goliath and the Orion.  Congratulations to all attendees who each received a free Verge modelling mic, and to Mick Glossop and Phil Da Costa on winning the Edge Solo modelling microphones on the night.
---
New Immigration Rules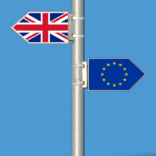 The government has announced its new 'points-based'  immigration rules. The MPG are continuing to engage with the government through UK Music to push for a system that won't penalise our members working in the EU on short trips or our EU clients coming to work over here.
---
MPG/IAFAR/PPL Event
On the 25th March, the MPG and Neighbouring Rights organisation IAFAR are to hold an event at PPL offices to explain the whys and wherefores of registering and collecting performance royalties.  This event will be free to anyone to attend. Full details to follow in the next few days.
---

Musikmesse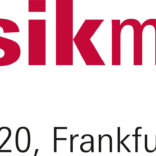 This year, Musikmesse celebrates the 40th anniversary of its founding and we invite trade visitors from all over the world to an international get-together full of business, emotion and inspiration in Frankfurt from Wednesday to Saturday, 1 to 4 April 2020. The MPG has secured free tickets to for Full and associate members.
On the Friday and Saturday, 3 and 4 April 2020, we welcome musicians and music lovers. At the Musikmesse Plaza, you can look forward to a supplementary programme of events, a pop-up market with direct sales, a variety of workshops, concerts, entertainment and much, much more.
---
AGM
Our AGM and social will take place at Strongroom Bar at the end of April, date and time TBC. You will get a chance to vote for your MPG Executive Board, as well as hearing from some excellent mystery guest speakers, and socialising with drinks and nibbles. Look out for an email with full event details, including what you need to do to put yourself forward for election.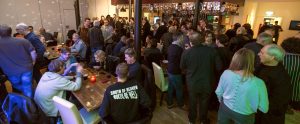 ---
MPG Member Benefits
Remember, that as an MPG full member you get at least 20% discount on a huge range of gear and services including Spitfire Audio, Aston Microphones, FX Rentals and many more. Click here for the full list.
If you are a Full Member and know somebody interested in joining, remember you can receive a £20 discount on both their signup fee and your next membership renewal as part of the MPG's "Refer a Friend" scheme! Full details can be found on the benefits page. And of course feel free to forward this newsletter on to anyone thinking of joining. Not a full member? Join here.
Until Next time,
the MPG Team