news category General News created 9 June 2020
June 2020 Newsletter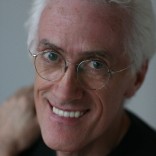 Rupert Hine, MPG founder dies
Rupert Hine, consummate producer, musician, composer, technologist, environmentalist and MPG founder has died after a long illness.
The MPG board are deeply saddened to hear of Rupert's passing. Rupert was instrumental in the establishment of the British Record Producers' Guild, the forerunner of the MPG.
His final project celebrating the 30th anniversary of One World Voice launched last Friday 5th June, the day after his passing.
We have invited founding members Robin Millar, Peter Filleul, Hugh Padgham and Alan Parsons to share some words about Rupert, which we have collected on a separate news page here.
---

UK Music Creators Survey
If you are a Producer – Engineer – Musician – Songwriter – Composer or Artist, please take a moment to take the UK Music Creators Survey
By completing this survey, you enable UK Music and its member organisations to be more effective in speaking to Government on all UK music issues that impact you. They need the data from this survey in order to best represent our interests.
This survey contributes to UK Music's flagship annual economic study Music By Numbers. Most important of all, the survey allows us to recognise and acknowledge the value of your work.
---
Coronavirus Financial Hardship Funding
Help Musicians has announced that it will open applications for its new financial hardship fund next week. The latest support initiative from the charity is targeted at self-employed musicians who do not qualify for Self-Employment Income Support Scheme and other unemployed musicians who are experiencing significant financial hardship.
---
Featured Artists Coalition – Being An Artist During a Pandemic WEBINAR
Thursday, 11 June 2020 17:00 – 18:00 BST
Hear from artists Howard Jones and Stewart Baxter (Life), The Department for Digital, Culture, Media & Sport (DCMS), Help Musicians UK, PRS Foundation (PRSf) – the UK's leading funder of new music talent and development, about the UK Government response and some of the measures that are in place to support businesses and individuals.
---
Reopening Guidelines For Studios & Production Rooms
As the UK Government has announced some changes to the lockdown restrictions to control the spread of Covid-19, now is the time to review how to operate your studio, production room or recording space safely in the coming months. Given the large variety of and uniqueness of studios and individual's specific circumstances, the MPG considers it the prerogative of individual producers, engineers and studios as to when it the right time to re-open.
---
Chancellor Extends Self Employment Income Support Scheme
Those eligible under the Self-Employment Income Support Scheme (SEISS), which has so far seen 2.3 million claims worth £6.8 billion will be able to claim a second and final grant in August. The grant will be worth 70% of their average monthly trading profits

---
Claim for wages through the Coronavirus Job Retention Scheme
From 1 July, employers can bring back to work employees that have previously been furloughed for any amount of time and any shift pattern, while still being able to claim CJRS grant for their normal hours not worked. 

---
Government to Publish Code of Practice for Commercial Rent
A working group has been established by the government with the commercial rental sector to develop a code which encourages fair and transparent discussions between landlords and tenants over rental payments during the coronavirus pandemic and guidance on rent arrear payments and treatment of sub-letter and suppliers. This will enable collaboration and cooperation within the sector and help ensure no one part of the chain shoulders the full burden of payment.