news category Events created 18 August 2019
Pivotal 2019 – MPG House Full Programme announced!
The MPG is delighted to present a full programme of panels at this year's Pivotal Music Conference 2019!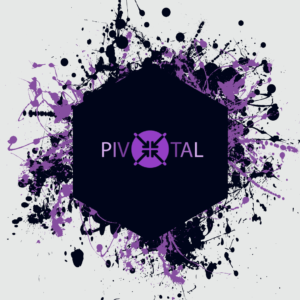 Taking place on the 27th September 2019, Pivotal Music Conference will return for a second year to the Jewellery
Quarter in Birmingham after it's debut year in 2018. It's first year saw 250 Delegates attend from all facets of the
music industry and garnering support from the likes of The BPI, AIM (Association of Independent Music), ROTOR
Videos, The Ticket Fairy, CD Baby and others. This time around sees Pivotal return with industry support from it's
new main sponsors AWAL, The MPG, WARM and ACM and returning sponsors AIM, The BPI and ROTOR Videos.
Throughout the event the MPG will host delegates in its very own MPG House located at Giraffe Audio. The panel line up will be as follows:
---
11:15 – 12:15 Self-Producing Artists – how to get the best results
Our panel of self-producing artists talk us through their creative process, along with the challenges they face when going it alone.
Featuring:
LANTA (Self-Producer)
Tarek Musa (Self-Producer)
C Brown (Self-Producer)
Dan Cox (Engineer/Mixer)
12:30 – 13:30 MPG Feedback Centre
Sit down to play your tracks one on one to our professional producers, engineers and mixers and get their expert feedback.
LUNCH
13:45 – 14:45 On Spec – should you ever work for free?
We'll be discussing the results of our recent survey on Unpaid Work, and asking is it ever ok to work for no money?
Featuring:
Olga Fitzroy (Engineer/Mixer)
Neil Comber (Producer/Mix)
Jude McArdle (AIM)
15:15 – 16:15 Income streams for producers – finding royalties you never knew you had
A panel of experts from across the industry explore the different ways that producers can make money in 2019 and beyond…
Featuring:
Stacey Haber (IAFAR)
Joe Waller (IAFAR)
Nancy Mills (PPL)
---
Ticket purchase and details of full event lineup available at www.pivotalmusic.co.uk