news category MPG Awards created 9 January 2016
MPG Awards tickets & hotel information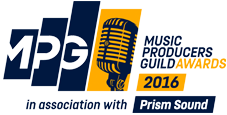 The MPG Awards 2016 event is excitingly close and as a result, we've released a very limited number of Awards-only tickets. These entitle you to attend the award presentation and after-party only.
Now in its eighth year, the MPG Awards event has moved to the prestigious Ballroom at the Grosvenor House Hotel and will take place on the evening of the 3rd of February 2016. The after-party will be held in the infamous Red Bar at the same venue.
Tickets are now on sale, and we urge you to act quickly. We've already received a lot of enquiries about the Awards-only tickets and due to the demand for Standard tickets, we've had to keep the numbers very limited. Once these have sold out, we cannot release any more.
Should you wish to purchase Awards-only tickets, and/or Standard tickets, you can do so here.
We very much hope you're able to join us in the celebrations next month!
The Red Bar…
For those who are looking overnight accommodation, here is some information about the nearby
Park Lane Mews Hotel
2 Stanhope Row, Mayfair, W1J 7BS
Telephone: +44 (0)207 493 7222
The Park Lane Mews is a small boutique hotel, near The Dorchester (10 minute walk from Grosvenor House)
Rates:
Double Bedroom                             £169.00 Bed & Breakfast, Including VAT
Twin Bedroom                                  £169.00 Bed & Breakfast, Including VAT
King Deluxe Bedroom                    £189.00 Bed & Breakfast, Including VAT
All bedrooms are based on single or double occupancy with a cancellation date of the 1stFebruary (Midday)
Please contact Adam Cuthbertson at: adam@vitalconcierge.co.uk