news category All News created 14 July 2020
July 2020 Newsletter
Play your part in the vital changes needed to improve diversity in the music industry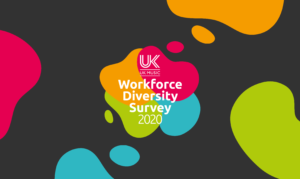 We need your help to kickstart the change we all want when it comes to improving diversity and inclusion in the music industry.
It would be fantastic if you could spare just a few minutes to complete UK Music's Workforce Diversity Survey 2020.
Regardless of your background, we need as many people as possible who work in the UK music industry to complete this survey so we can better understand the make-up of the UK music business.
The survey results will form a large part of our Diversity Report, which will be published later this year, and help highlight the steps the industry has taken to improve diversity, as well as where work still needs to be done.
All responses are anonymous, confidential and managed in accordance with GDPR legislation. Responses will only be used in an aggregated form (not individually).
---
Government Guidance on working Safely
June has been a busy month for many MPG members as many recording studios have reopened for their first sessions. The MPG has been working closely with the Department for Digital, Culture, Media and Sport, the Musicians Union, AIM, the BPI, Public Health England and the HSE to develop government-endorsed guidance on working safely in music production environments to increase client confidence in our sector. The new guidance is available here: A quarantine exemption for film crew has been announced. This is good news as it paves the way for film productions to resume, which will increase demand for film scores.
---
Summer Statement Announcements
On Wednesday, the Chancellor, Rishi Sunak announced various support measures. Although the whole statement was focused heavily on the construction and hospitality industries, there were a couple of tiny nuggets which may help some of our members. Especially those running studios, or were able to furlough themselves from their own companies.
Jobs Retention Bonus – The Government has said they will pay companies £1,000 for each staff member kept on after the end of the furlough scheme, until Jan 2021.  This only applies to staff who earn £520+ per month. This will help members who have companies with furloughed staff or pay themselves through PAYE and have furloughed themselves.
Kick Starter & Trainee Schemes – These may be useful to our members who own and run studios. The Government will pay companies £1,000 for each training place given to 16-24-year-olds. This could be useful to members who run studios, as the government will also pay towards the cost of paying the wages, up to 25 hours per week, for six months.
Culture Funding – On Sunday Evening, as part of the Summer Statement, £1.57b of funding was announced for the Cultural / Creative sector. We welcome this lifeline for the sector, as preserving live venues and other cultural activities is vital to a healthy and profitable music industry as we recover.
---
AIM Covid-19 Crisis Fund opens to wider applications for contractors & freelancers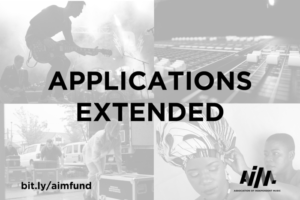 AIM are also now extending their Crisis Fund for
contractors and freelancers who work in music and are facing hardship
due to lost work.
Applicants can now apply for funding to cover two time periods of lost work including June/July and receive up to £1,000 for each one.
Applicants can now also apply directly to the fund, citing the AIM member whose artist they were due to work with.Key points are:
Lost work in June and July now covered
Applicants can now apply for funding directly
Freelancers working with Bonobo, FKA Twigs, Fontaines DC, IDLES and Laura Marling among those helped
---
MPG/IAFAR/PPL  rescheduled Webinar Event
On the 29th of July at 6pm, the MPG, Neighbouring Rights organisation IAFAR and PPL are to hold a Webinar to explain the whys and wherefores of registering and collecting performance royalties.  We will email members with registration details nearer the time.