news category MPG Activity created 10 February 2021
Insta AMA with Tom Gray of #BrokenRecord campaign and Gomez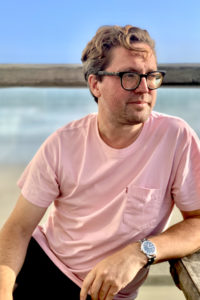 The MPG's popular Ask Me Anything series of interviews on Instagram Live returns, with musician and activist Tom Gray, being interviewed by the MPG's Adam Warne, an engineer and producer, and musician in the band, Kyros. Anyone can tune in to our insta @musicproducersguild and feed in questions for Tom, at 4pm, Friday 26th February.
The #BrokenRecord campaign launched in the Summer of 2020 to push for artists, writers and producers to receive greater royalties from streaming,  and has been in the news recently as the DCMS Select Committee have interviewed Tom and other musicians, as well as record label bosses about the distribution of streaming royalties.
Tom Gray fell off a piano at the age of 3, leaving a cut above his left eye. Undaunted by this disastrous start, he's spent his subsequent life committed to music-making. Now with over 25 years of composition behind him, a devotion to making music with character remains. As does the scar.
A founding member of Gomez, a band who made a trademark out of their eclecticism, they won the Mercury Prize in 1998 and then went on to become a major live act, for many years, in the USA.
Outside of his work with the band, Tom has developed a career as a composer. He recently scored 'In My Skin', a comedy-drama, for the BBC and Hulu. He has worked extensively in theatre and is now working on a stage adaptation with the Roald Dahl Society.
Tom, besides starting the #BrokenRecord campaign, is an elected Council Member of PRS For Music. He is a Writer-Artist Advocate for the Featured Artist Coalition and is a Board Director of The Ivors Academy. He had what he describes as a 'genuinely misspent youth' focused on politics and has spent the last few years using that knowledge and experience to advocate for creators as best he can.