To celebrate International Transgender Day of Visibility the MPG will be hosting a special edition of Ask Me Anything, with engineer and producer Max Blue Churchill. Get your questions ready and tune in on the MPG's instagram channel on Wednesday 7th April at 6.30pm.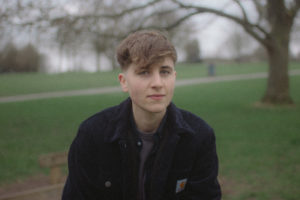 Max Blue Churchill (He/Him)
Worked on Grammy-nominated album Saturn, by NAO. Engineered on a track for Queer Eye (Season 5). Regularly working out of Strongroom Studios, Max has worked with Anne-Marie, Primal Scream, Jehnny Beth, Rae Morris, Billie Marten, Art School Girlfriend, Roo Panes, Claude + More.Max is a recording engineer and mix engineer, who identifies as Autistic and Trans*. Based in London, born on the Isle Of Wight and currently working out of Strongroom Studios, in Hackney. He moved to London from Isle Of Wight after studying at Platform One College of Music, to then study a BMus in Popular Music at Goldsmiths University, where he gained 1st Class honours. Since studying, he has been both employed, and self employed, and says that,
 
"Being Autistic is a way of life, it can be difficult to be employed within institutions due to the immense lack of awareness and understanding around Neurodiversity. We are often wasted as individuals within these confines, this needs to change and institutions need to do better".
He prefers to self manage as he can create his own timings and schedule, which for an autistic person having control over your environment is integral to your quality of life and wellbeing.
Max has been known to be in and around Abbey Road Studios and in the past RAK studios, and would love to visit The Church Studios one day. When Max is not engineering or mixing he can be found behind the scenes prepping mixes and learning from award winning mixer, engineer and producer Matt Wiggins, and record producer and mix engineer Elliot Vaughan, honing his craft.
Outside of his studio work, Max has been gaining significant praise for his activism within the Trans* community, and has been earning recognition and support from leading LGBT charities such as Spectra and Transactual, for his speaking out about personal experiences as an Autistic Trans man working within the music industry, documenting his transition, neurodivergent experience and career as they all come together – he hopes to leave this behind as his legacy.